The Wesleyan Covenant Prayer is one of the more challenging commitments a Christian could make.  Many Methodists will say this prayer at a Watch Night Service on New Year's Eve, praying that God would truly take every ounce of their lives and do what God sees as best.  Whether God uses you to change the world, or you go your whole life feeling completely forgotten by God, this prayer is a Wesleyan way of acknowledging, "The Lord gives, the Lord takes away. Blessed be the name of the Lord."
Year A in the Liturgical Calendar Cycle is the Year of Grace.  The Christian Calendar reboots on November 27, 2016 with the first Sunday in Advent.  This circular calendar features all the Sunday dates, Holy Days, and season of the Christian year, stylized in Wesley Bros Comics fashion.  Order the calendar for only $10 through our Etsy Store at this link.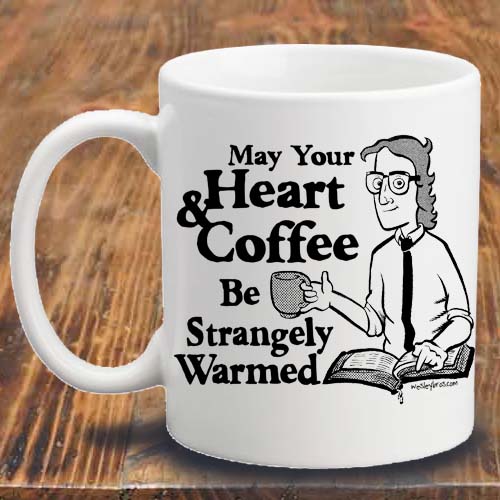 The Wesley Bros coffee mug is also available now for pre-order (first shipment goes out Dec. 1).  $10 each.
Email subscribers get a discount code for 10% of entire purchase.
Patreon supports get one free item from the shop based on your tier of support. Sign up on Patreon today!