I'll try to keep you guys posted here with cool stuff that's happening with Wesley Bros:
Wesley Bros 2015 Liturgical Calendar for sale!  Show the world you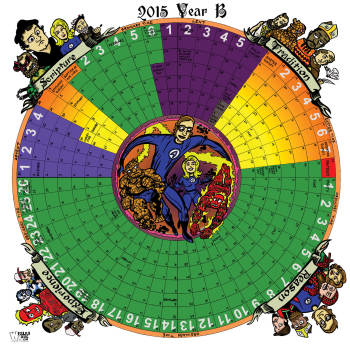 r Wesley Bros love with this full-color 18×18 poster calendar.  Go to the store at this link to get it before supplies run out!
Tee shirts currently out of stock.  Sorry! – November 2014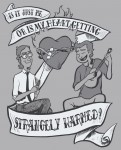 New Shirt Available!  Just in time for Seminary Graduation, Annual Conferences, Licensing Schools,and Provisional Retreats everywhere. The newest, Methodistiest Wesley Bros shirt yet: https://www.etsy.com/listing/188312057/strangely-warmed-john-charles-wesley-tee
Interview at UMCLead.com.  I had fun interviewing with the folks at UMCLead this week.  They are an organization that highlight innovation in The United Methodist Church. Find the link here: http://umclead.com/forum-friday-drawing-the-wesleys/. 4/25/14.
Interview on Episcopalian Confirmation Website.  I was interviewed on the Episcopalian Confirmation website. Check it out at this link: http://confirmnotconform.com/blog/using-comics-christian-formation-interview-wesley-bros-creator-charlie-baber.  They thought I could sway voters between John and Charles for the www.LentMadness.org brackets!  3/25/14
First Wesley Bros Shirt For Sale!  Limited supply of Martin Luther: Sin Boldly #YOLO shirts for $15 plus shipping.  As seen in "Calvin is My Constant" comic on Charles Wesley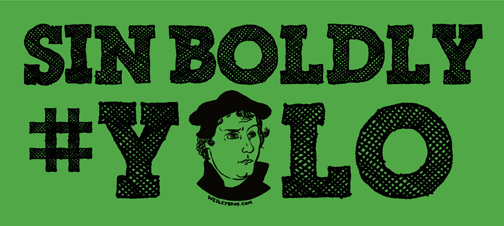 , first 30 orders will also get a panel print from that comic.  Click this link to go to Etsy to order a shirt before they're gone! 1/31/14.
Wesley Bros Author Interviewed.  Check out Jason Stanley's interview with me about the comic at this link. 1/17/14.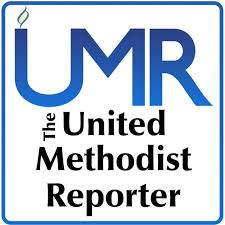 Wesley Bros Added to The United Methodist Reporter.
Starting November 26, 2013, Wesley Bros back catalog will be featured on a regular basis in the Opinion section at The United Methodist Reporter, www.umreporter.com.