I'll try to keep you guys posted here with interviews and podcasts that have featured Wesley Bros!
Podcast at Colloquy, Interrupted.  I had the privilege of being the first guest speaker on this great new podcast, and talk about the events that led to creating Wesley Bros Comics, as well as my most viral comic (and the humility that it was one I spent no time on).  2/17/17 https://colloquyinterrupted.podbean.com/e/15-state-of-the-media-wesley-bros/
Interview at UMCLead.com.  I had fun interviewing with the folks at UMCLead this week.  They are an organization that highlight innovation in The United Methodist Church. Find the link here: http://umclead.com/forum-friday-drawing-the-wesleys/. 4/25/14.
Interview on Episcopalian Confirmation Website.  I was interviewed on the Episcopalian Confirmation website. Check it out at this link: http://confirmnotconform.com/blog/using-comics-christian-formation-interview-wesley-bros-creator-charlie-baber.  They thought I could sway voters between John and Charles for the www.LentMadness.org brackets!  3/25/14
Wesley Bros Author Interviewed.  Check out Jason Stanley's interview with me about the comic at this link. 1/17/14.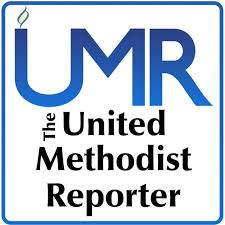 Wesley Bros Added to The United Methodist Reporter.
Starting November 26, 2013, Wesley Bros back catalog will be featured on a regular basis in the Opinion section at The United Methodist Reporter, www.umreporter.com.